Upcoming Titles
Just published January 2020
Fanning the Flames
by Dave Fanning


'Fire Fighting': This is a term frequently used in business - and often  without thought about its relevance.
For those who lead teams of Fire Fighters, thoughtfulness in how to address an emergency is critical: it must be done fast, with evaluation of all the elements that impose on the circumstance - and sometimes in the face of outright hostility.
'Fanning the Flames' illustrates effective leadership in the most challenging situations.It is the story of 35 years of fire fighting rising from cadet to command and then heading the development of the Fire Training Centre offering fire service level training to outside companies.

Full of compelling stories,it is in parts very funny - in parts heartbreaking- but a great read with adventures from page to page. Read more here
---
The Phil the Fire Engine Series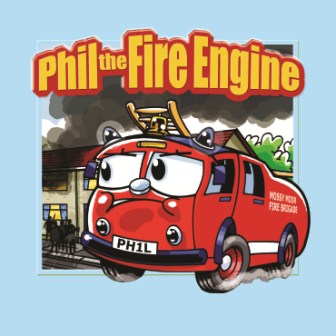 When Liverpool Fire Station Commander Dave Fanning wanted to reduce the number of nuisance fires, lower the number of false call outs to the fire brigade,  stop youngsters from stoning firemen as were fire fighting - and stealing equipment from the fire engine as the firemen worked, he knew the secret was to engage children at an early age.
Dave knew that in almost every community in the world there are fire engines of some sort, and he knew that a friendly fire engine would be able to tell the safety message. But what to call the fire engine?
Looking at the duty roster one day Dave saw that three of his officers were of the same name - and so Phil the Fire Engine was born.
The captivating illustrations and stories give youngsters a focused fire safety message.
There are currently three books developed.
Bowyer is reprinting these,  together with new stories in the series.